The Problem: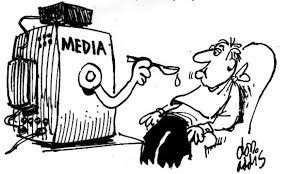 1) Yes, I find soul food in the media. So do you. Where?
2) Watching the news on TV is anxiety producing. Is this your experience?
3) Are cell phones a new form of addiction?
4) Halloween and Christmas are seasons of commercial kitsch: Mikey mouse and Santa Claus are our collective archetypes. Where do you find celebrations of beauty and inner peace?
Read the entire article.
COMING DISCUSSIONS:

The church as institution
---
ARTICLES OF THE MONTH:
Celebrating Marriage – Is it time to adapt? by Francis Berna
Liberating Conscience: An End to Magisterial Authoritarianism by Todd Salzman and Michael Lawler
"Apologetics as a Critical Feature of Catechesis" by Daniel Lloyd