The Problem: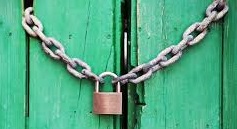 At the parish level church structures are flexible and open to change. There are two basic options.
1) In the traditional paradigm, the church is the clergy: a parish is a priest and a steeple. In 1942 there was one priest for 617 US Catholics, or one parish for every 617 Catholics. In Brazil today there is one priest for 10,000 Catholics, or one parish for every 10,000 parishioners. Due to priest shortages, US parishes are merged into bigger structures, with one priest fort 2, 3, up to 10, maybe 100 previous parishes. There is no limit to this logic.
2) In the new paradigm the church is its people, mainly the laity. This is the polity in the Archdiocese of Kinshasa, Congo. Each parish consists of small communities that meet weekly for prayer. Catechesis, adult education, the liturgy, preparation to the sacraments, etc. are taken care of by volunteers. All leaders are elected. The parish is the community of communities, and the priest its sacramental minister. Shortage of priests is no problem. Similar structures exist in other places in the world.
---
---
ARTICLES OF THE MONTH:
"Parish Priorities and Clericalism" by Dee Christie
"Celebrating Marriage – Is it time to adapt?" by Francis Berna
"Liberating Conscience: An End to Magisterial Authoritarianism" by Todd Salzman and Michael Lawler
"Apologetics as a Critical Feature of Catechesis" by Daniel Lloyd